"

Mercury Salad landed on our radar recently with their incredible new album, "Volume 3," and we couldn't be any more excited to share it with you." - Bored City
"

The seven-track EP blends folky and funky flavors with jazzy, bluesy, and reggae-like ingredients to create a delectable listen from beginning to end." - Lori Stratton
— A2 Pulp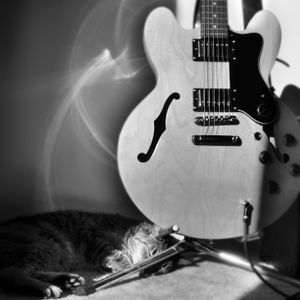 About Us..
Ypsilanti, Michigan-based Mercury Salad has a simple approach to music: write tunes that make people groove and sing along. Their dreamy folk and

funky 

acoustic sounds win them fans everywhere around Michigan. 
Mercury Salad performs at many premier Michigan venues like MASH (Ypsilanti),  Blissfest Music Festival (online) and Forest Trail Music Festival. 
After a successful festival tour in 2021, the band released its third Album 'Volume 3' in April of 2022.
Volume 3 was voted 'Best local album' in best of washtenaw 2022, in current magazine! 
Check out the music player for a sample. 

Available for streaming on all platforms.

 
Mercury Salad loves to perform live.